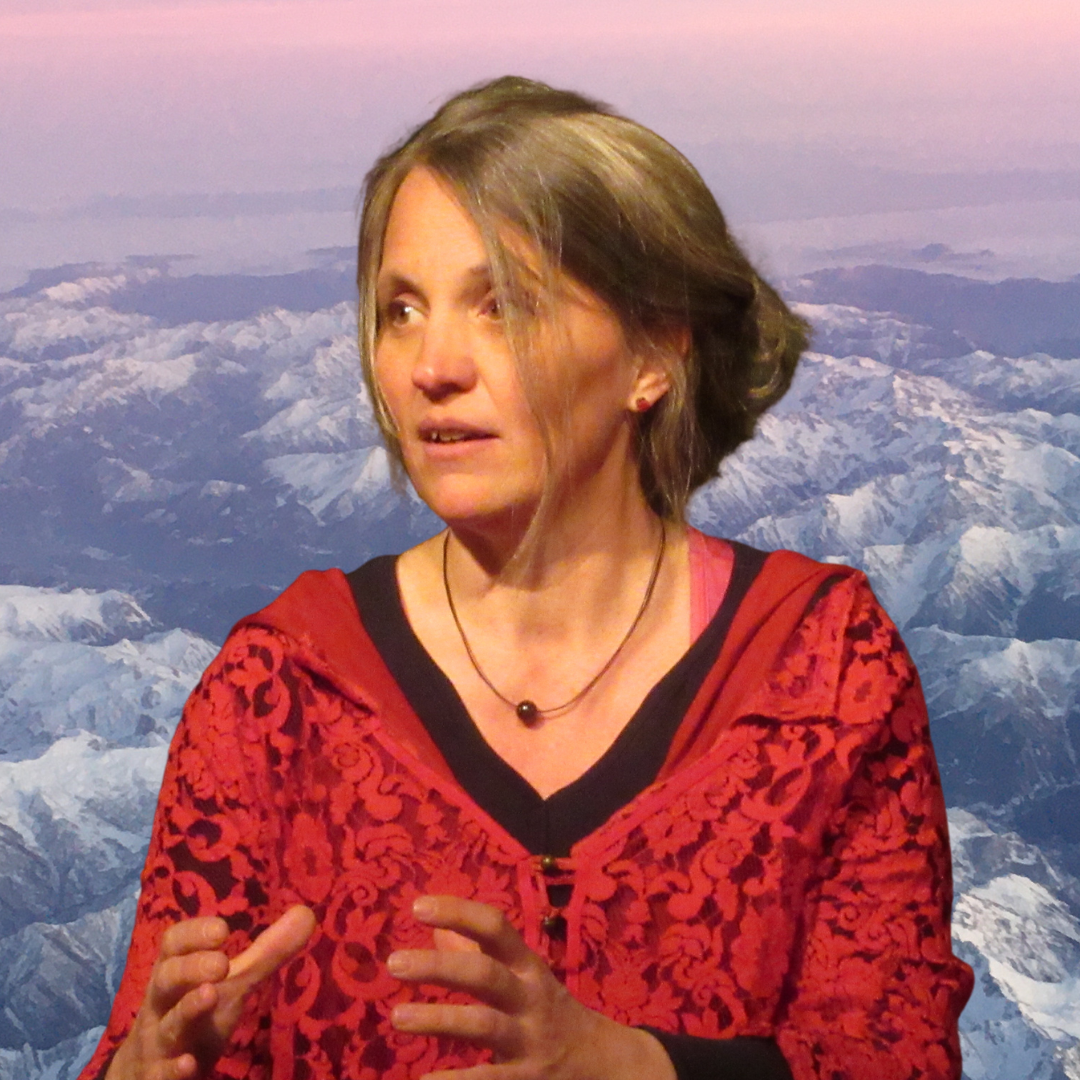 momo tells
... about the beginning

Momo Heiss, storyteller, musician and founder of Storybox Munich
Project manager of "Cultural Awareness and Storytelling".

"The idea for the project "Cultural Awareness and Storytelling" was born out of a personal and artist's question and evolved at a huge pace and from one momentum to the next. After an exciting, work-filled and successful crowdfunding, we were happy about the overwhelming support of the storytellers from the German-speaking countries! Thank you so much! We collectively hoped for government funding as a result of the Crowdfunding. But what a pity! Unexpectedly, we were unable to even apply for funding for formal reasons.

As a result, I built up this website and crafted the first three interviews and Community Calls on a voluntary basis. Of course my team members and international partners were nourished through the budget and I also used some of the crowdfunding resources to travel and connect internationally. In the beginning of 2024 I will find a funding, to make the project go on long term and to nourish everybody who is giving in their time and energy, including myself. Please donate if you enjoy the interviews, as we continously need our own funds to apply for grants.

I am very grateful for Ursula Stroux who has accompanied the project from the beginning and Viktoria Behem who is hosting the Community Calls and Interviews together with me. Thank you very much for being at my side with your expertise, your skills and above all your strength of heart!

Lately Rkia Ardaoui followed the open call for translation. I am so very happy for her work to translate this website into Arabic and I hope for a growing team! Maybe you want to join in? Please read on :)
Our hearts beat for
Cultural Awareness and Storytelling!
Would you like to join us?

Is it you we are looking for?

We want to make the website accessible in several languages!
Therefore, we are currently looking for native speakers to help us translate this website into their mother tongue. The concrete task is to translate all texts on this website with the help of Deepl or Google Translator and take them into a good reading stile. In addition to your mother tongue, you need good English (or German) skills and, of course, passion for the project!

The same support is needed for the videos of the interviews. We need help to improve the subtitles, which are created by an app in your native language and can be easily edited in the app.

We would be very happy if you get in touch!
Payment
Naturally, the Storybox offers you payment for your work, since the Non-profit organization Storybox is founded for paying artists appropriately!

If you want to support the project by volunteering instead of donating,
you are also welcome to contact us.

Send us an email if you want to join in the team with your expertise.
In order to be able to pay for interview partners, subtitles, coherent translations, research, advice, maintenance of the website, Zoom, apps, fees, workshop leaders, media relations and team members, we hope for donations!
In addition, we constantly need our own funds to apply for grants.

MAKE IT LONG TERM - PLEASE DONATE